This Slow Cooker Hash Brown Casserole is an easy weeknight main dish or side! My S.O. absolutely loves Cracker Barrel's hash brown casserole. I've been looking for a copycat recipe everywhere, but couldn't find any I liked.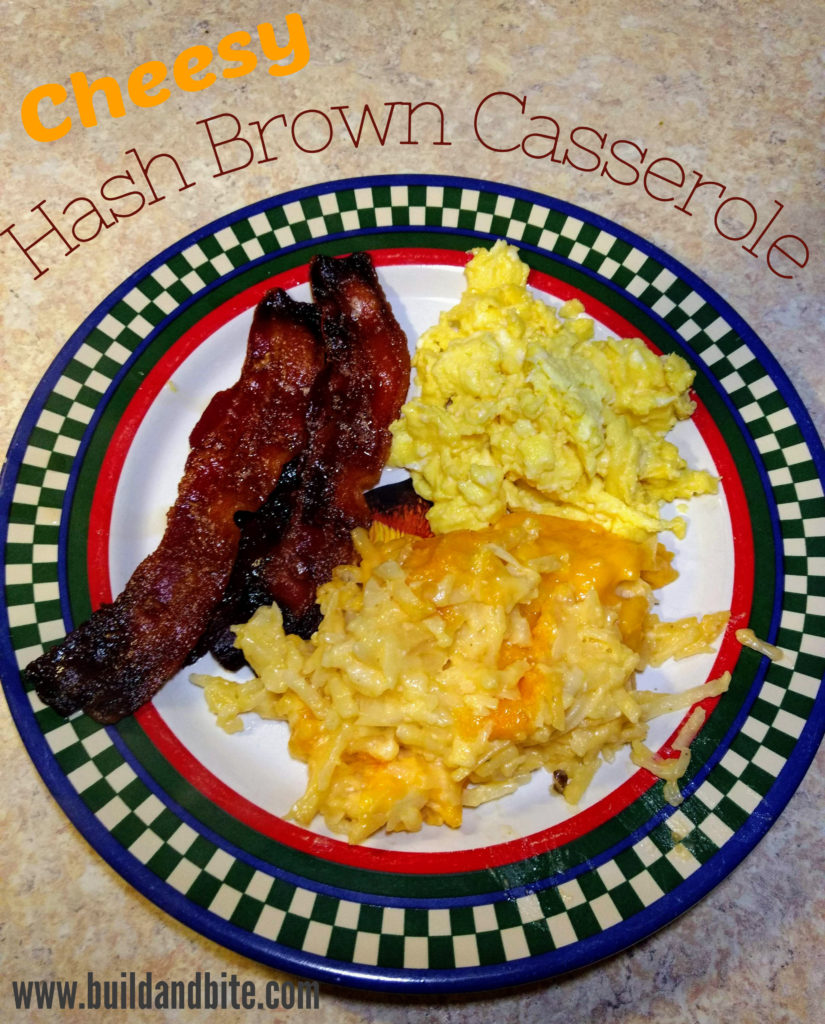 They all used weird ingredients that I didn't have. I wanted an easy recipe where I could use what I had on hand. The only thing I had to get was the shredded hash browns and they were on sale this week for 93 cents!
Below is what it looks like with all the ingredients before mixing. I tried to break up the cream cheese and margarine into smaller chunks, hoping it would mix easier. There were still chunks that hadn't mixed in, so I cooked it for an hour and stirred again before adding the last of the cheese on top. Melted cream cheese and margarine are way easier to mix together!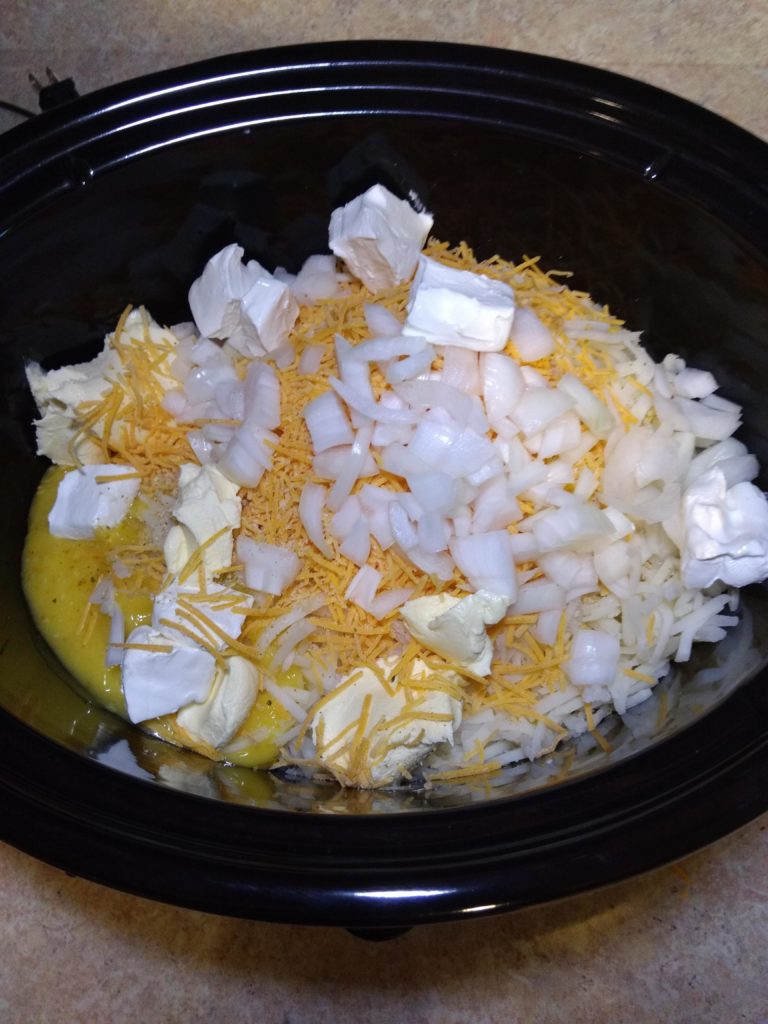 After looking for inspiration, I decided to use cream cheese. Some recipes used sour cream, some used milk, some used heavy cream. I figured cream cheese wasn't too far off! You can also add other seasonings, but I use garlic salt in basically everything I make. The Cajun seasoning just smelled good to me and seemed like it would go well.
This recipe is for about 4 people. We invited my dad over for dinner, so there were three of us, and there was just a little left. If you have little ones, this hash brown casserole will be the perfect size.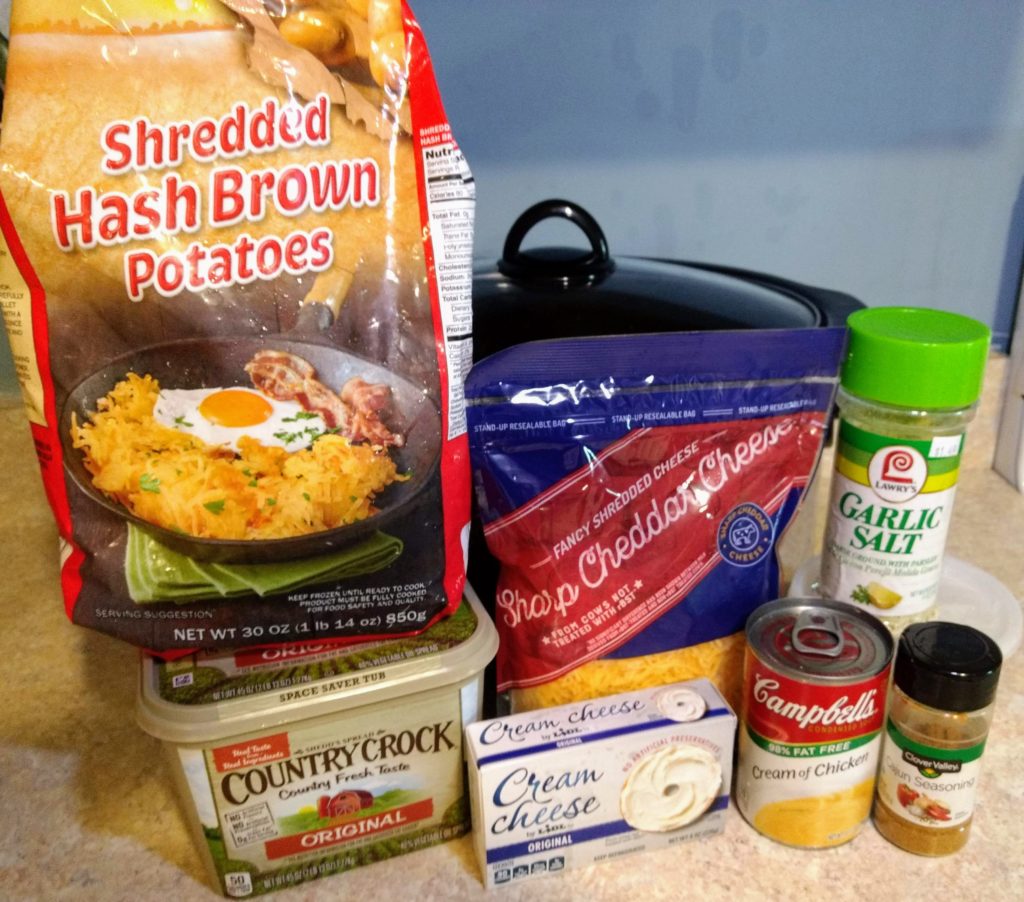 Ingredients:
30 oz shredded hash browns, thawed
1 can cream of chicken soup
1/2 cup margarine (or butter)
1 onion, chopped
2 cups shredded cheddar cheese
4 oz cream cheese (1/2 of a block)
Cajun seasoning
Instructions:
Put all ingredients in slow cooker and mix together, leaving 1 cup of shredded cheese out.
Cook in slow cooker on low for 1 hour, then stir.
Top with remaining 1 cup of shredded cheese.
Cook on low for an additional 2-2.5 hours.
Enjoy!
Tips:
It was hard to combine everything, especially the cream cheese and butter. That is why I cooked it for an hour and stirred it again before adding the remaining cheese. If you feel it's mixed enough to begin with, you can skip this step!
Try mixing all the ingredients together except for the hashbrowns. Once the other ingredients are mixed well, add the hash browns.
You can add cooked bacon, breakfast sausage, or shredded chicken!
Serve with a side of scrambled eggs and bacon.
What are your thoughts on making hash browns in a slow cooker? Let me know in the comments!